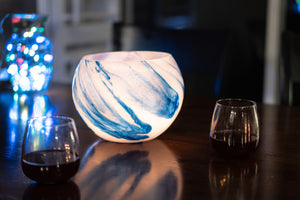 Made, not Manufactured
We are a candle making company specializing in unique hand made wax lanterns and novelty candles.
Place a candle inside our wax lanterns and you can create instant romantic and ambient environments. The lanterns are made with a special hardened wax and do NOT melt from the heat of the candle that is placed inside. 
Use it as a table centerpiece at weddings, turn dinners into a special event, create mesmerizing outdoor areas, relaxing spa experiences, light up your pathways or share them as gifts.
All our products are proudly and joyfully handcrafted in Toronto, Canada.